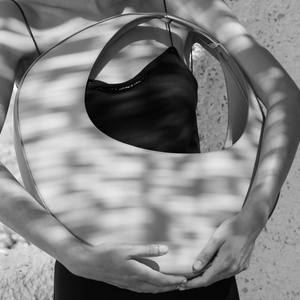 BRAND STORY
NAEITA is a design brand founded by two Italian sisters. A practicing architect, that brings to NAEITA a keen sense of detail and form, and a fashion designer, that advances ideas of texture and color through the use of sustainable and innovative materials.
NAEITA supports a slow fashion philosophy. There are no seasons to the collections, but rather they are designed to be timeless and quality is a top priority. The 2022 collection is the result of a year of design development in collaboration with expert artisans from a finecraft leather manufacturer in Italy.
TEAM
The NAEITA project has been possible thanks to the passion and support of an incredible group of collaborators. Creative designers and specialized artisans have been essential to develop NAEITA's ideas and to realize products with a low environmental impact.