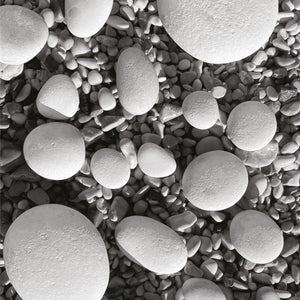 SUSTAINABILITY
NAEITA supports a slow fashion philosophy. There are no seasons to the collections, but rather they are designed to be timeless and quality is a top priority. The 2022 collection is the result of a year of design development in collaboration with expert artisans from a finecraft leather manufacturer in Italy.
This commitment to sustainability carries through to the design process, which relies heavily on digital and 3d tools to minimize the waste associated with excessive physical prototyping. The Italian manufacturer has a zero-impact
production department and the packaging is made with recycled, organic materials.
PACKAGING
In keeping with the brand's commitment to sustainability, NAEITA's packaging is made from recycled cardboard. Storage bags are made by certified fabrics and extend the lifespan of bags when not in use.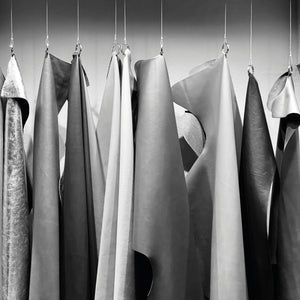 UPCYCLED LEATHERS
Innovation is at the heart of NAEITA's mission, which is to create timeless zero-impact products. This mission is supported by a commitment to the research and development of sustainable materials and production processes. NAEITA products are made from upcycled leather obtained from industrial glove off-cuts and fashion industry overproductions. These leathers are high quality materials that would ordinarily go to waste. Since these materials are available in limited quantities and colors, NAEITA's products are available only as unique limited editions.

When new leather is required, it is sourced entirely from food byproducts that are 100 percent traceable. From rawhide to finished leather, every step of the process is held to the highest standards of environmental impact and ethical production.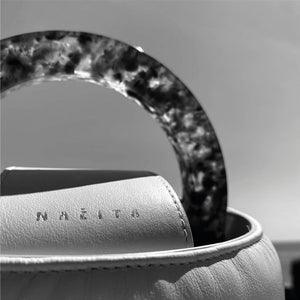 RECYCLED RESINS
NAEITA's resins are obtained from recycled resin boards, which are fragmented and reused to create new materials. Resin handles are made by hand, with small imperfections that give each piece a unique character. Being such, product images may not entirely represent the final product.

NOTE: Resin is highly durable, but can break if dropped or knocked against a hard surface. Also, it does not show resistance to very high temperatures.
MADE IN ITALY
NAEITA'S leather goods are made in Italy by family-owned workshops whose impressive quality and craftsmanship support NAEITA's sculptural aesthetic. These craftspeople are considered an important part of our business, as well as part of the NAEITA family. Each NAEITA collection involves, at minimum, six months of development, during which our craftspeople carry out prototype testing to ensure each item is durable, timeless, and unique.
Since NAEITA is committed to reducing the footprint of our product life cycles, all bags are produced in a carbon-neutral facility powered by solar energy.